Here are some cool projects, blogs and other things that we recommend checking out…
Design of Bricks – after plenty of gentle encouragement, our friend has built a website to showcase his awesome designs. Working out of Bristol, Design of Bricks shows off quirky illustrations, clever typography and Ben's eye for street art. On the back 0f the success of DOB, Ben has also built a second blog, The Goldbricks, where he talks about cool stuff in his local area.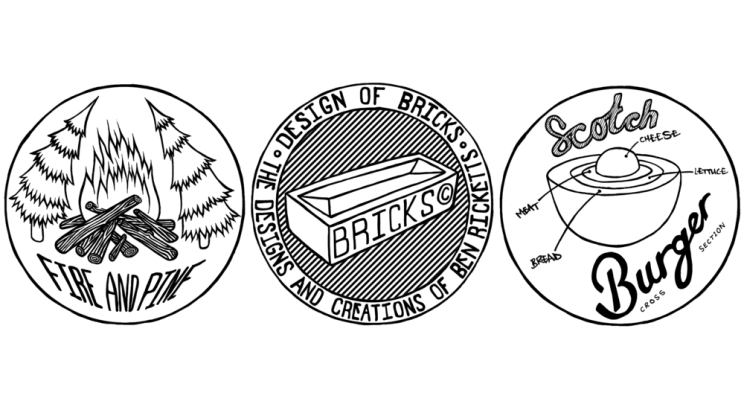 ---
Homeless fonts – An inspirational and innovative charity that uses fonts of the homeless to help give them a career off of the streets:
---
Aerial Cornwall – Local photographer, Matt Burtwell, is always on tour around the Cornish coast taking stunning shots from above with a GoPro & helicopter drone.
---
UK Surf Rowers League – a passion of Jon's and needs all the exposure it can get! Surf rowing is undoubtedly 'the most fun you can have with your clothes on!'
---
The Last Thing I Expected – Whilst not strictly outdoors related, meet an inspirational and seemingly still hilarious great friend of Jon's who has been diagnosed with brain cancer aged 24. A commonwealth Judo athlete with a first class degree in Computer Science, Jamie's excerpts of his treatment are so positive and uplifting – this really is one special individual.
---
Telegrams from Tanzania – Jon's oldest friend Jed has traveled to the remote village of Mvumi, 'the depths of Africa' to volunteer at DCT Mvumi Secondary School. Together with his girlfriend Ham, their blog tells tales of their very different new way of life, reporting on a spectrum as broad as the stodgy food, to the political pressures of working in a 3rd world school.