I've been putting it off for long enough. The time has come.
Despite being a self-confessed 'bit of a nerd', wearable technology had always been a step too far for me. Between that and being fairly anti-Apple, watching my boss waltz about with his new iWatch, with its fancy fitness features, had secretly been a bit of a challenge. Then one day it dawned on me… oh balls… I was jealous!
Not only was I was I guilty of envy, I needed to get with the 21st century and get myself some electronic wrist bling of my own! So I set about researching everything from smartwatches to electronic pedometers, and everything in between. I was on a quest for knowledge, and was particularly interested in anything that could improve my fitness and sync with other tech such as my phone.
I was torn between spending mega bucks on something like the Sony SmartWatch 3 or Fitbit Charge, or going for a more budget basic fitness tracker like the Misfit Flash.
Brain exhausted from scouring tech advice blogs (Wearable tech is a great place to start), online outlets and consumer reviews, I had come to a conclusion… Why spend a lot of money on something you may only wear once and get bored with. Let's go as budget on this as possible!
This is where the Xiaomi Mi Band 1s struts in twirling a cane, or more accurately, lands in a package on my untidy desk next to a half-eaten bowl of porridge.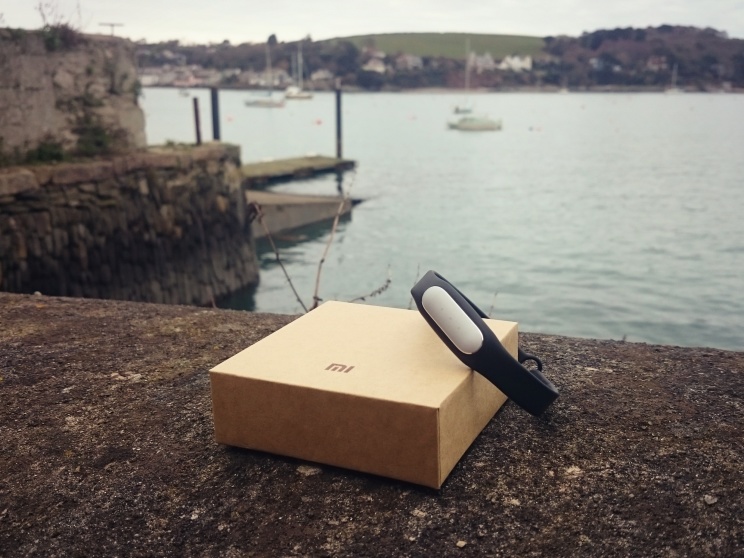 At a measly £15 delivered, I was unsure of what I was getting into. Surely this thing can't track daily steps, sleep and heart rate? Can it? The box that it came it looked awfully swanky, maybe this will be money well spent after all!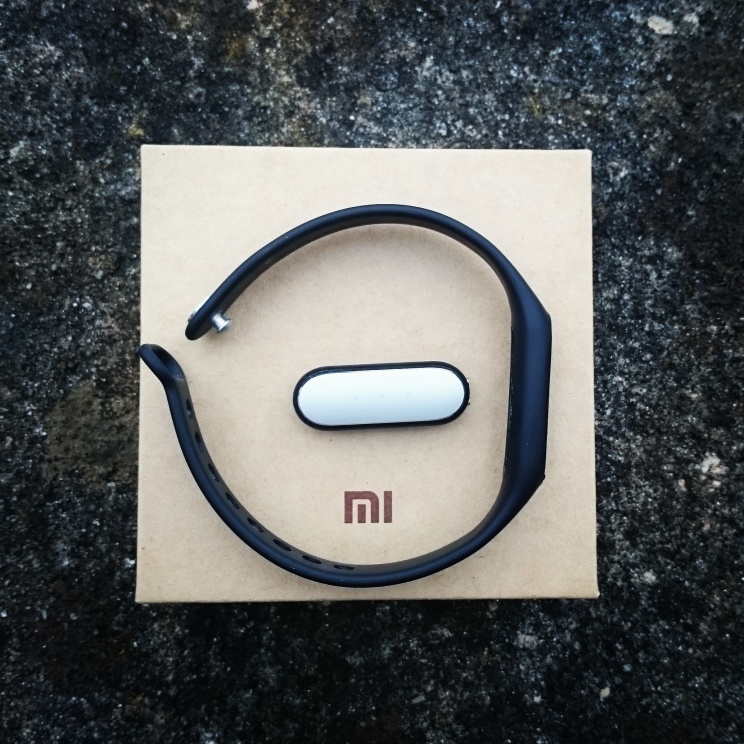 Unboxing
I extracted the electronic part of the device from the rubber wristband and slotted it into its charger (pictured), anxious. I downloaded the Mi Fit app from the Google Play store and created a Mi Fit account, still anxious. It's worth noting that many people, myself included, have problems creating a Mi Fit account (a Xiaomi quirk) and may have more luck doing this via desktop. Soon the device was charged, so I synced it up with my Sony Xperia Z2 and logged into the app.
Features
Impressed with the features on the fitness dashboard, despite some them being in slightly odd places I set myself a daily goal of 10,000 steps a day and turned on 'Sleep assistant' which uses my heart rate to more accurately monitor my sleep.
When you've reached your daily goal, you will be subject to lots of vibrating and flashing. This soon turns into powerful classical conditioning – like a pat on the head for doing something good! You can also enable notifications that pop up on your phone when you wake up to tell you how well you slept, and in the evening to tell you how much exercise you did, pretty cool huh? You can even get it to wake you up in the morning with a vibrate function – no more aggravating alarms.
The app also comes with a 'Running' mode which syncs with GPS and is accessed through the main dashboard. This allows you to assign an amount of steps you complete in a run to a distance measured by the GPS. This is quite a cool feature but unfortunately cannot be used at the same time with Strava, my favourite run tracker. Next time Xiaomi!
The device may be configured to vibrate with app notifications and can even be used to unlock your phone without a pin, although I had no success in linking this with my Sony Xperia Z2.
The heart rate monitor is frankly somewhat questionable. It must be performed manually within the settings and gives you a score of 'normal', 'fast' and 'slow' which is somewhat subjective. I also find that if I measure my heart rate several times within 5 minutes, I will get a wide, almost laughable, set of results. That said, if you set the device to 'Running' mode, you will get an average heart rate for your run, which seems to be a more sensible amount from my testing.
Battery life
The battery life of the Mi Band 1s is reasonably impressive – you may go 2/3 weeks without needing to charge and what's more you'll get a notification pop up on your phone when it needs charging. Having the heart rate monitor, vibrating alarms and app notifications turned on will no doubt deplete the battery more quickly, so only have them on if you need them (I personally can't think of anything worse than my wrist vibrating when a WhatsApp group message goes haywire). I've also read that if you're not interested in the heart rate monitor functionality, you may want to go for the predecessor, the Mi Band 1, as the battery life is considerably better (lasting well over a month).
Gripes
For me, there are a couple of imperfections (but that's what we learn to love, right?)
Questionable layout of the app – some menus are confusing and features are buried unnecessarily.
The heart rate monitor gives a wide reaching and dubious set of results.
The electronic part of the device has fallen out of the band a few times when exercising vigorously. Having to check you still have it on your wrist periodically is a bit of a bummer.
Conclusion
Over the proceeding weeks I became addicted to my 10,000 steps per day goal, and achieving 2 hours of deep sleep per night (I don't even know if that's good?!). The band has encouraged me to get out of the office at lunchtimes and go for a walk (about 4000 steps average) and do more running. I've learned to love the interface and for £15, I think that's well worth it. Whether I'll stick to it forever, or trade it in for a fancy smartwatch any time soon, I'm not sure. I will keep you updated.
Like this post? Check out the budget smartphone article I wrote for Strawberry Squeeze several moons ago and this one about running in Cornwall. Also, be sure to get in contact with us with your thoughts on budget fitness trackers.