My eyes were drawn to the magma colour – surely I couldn't go for something so loud, it's not me, is it?
I've long been interested in Didriksons – their gear carries a lot of class and is made with as little environmental impact as possible. Originating in Western Sweden in the early 1900s as a family business making fishing jackets, the brand has plenty of history and character.
In need of a winter staple, this character propelled me towards the vibrant Tropos raincoat. However, I'll admit, when the jacket displayed as dispatched I was equally anxious as excited – would a more brazen colour suit me?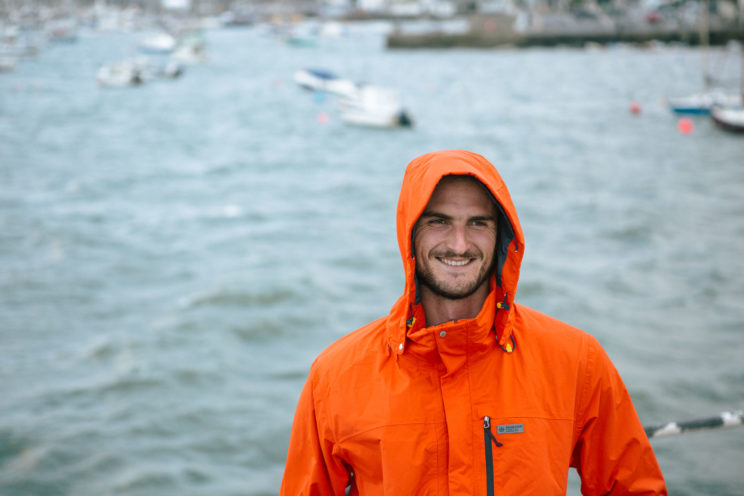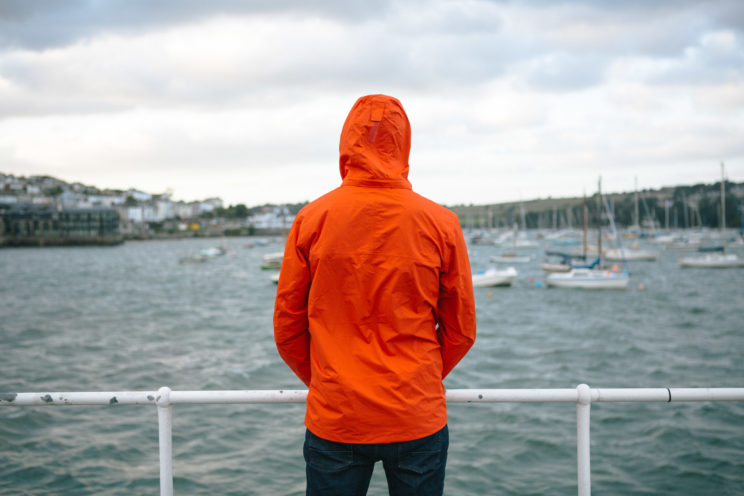 When unboxing the goods, my apprehension was quickly dispelled. I quickly discovered that the sheer quality of this jacket and its eye catching appearance keeps me both dry and comfortable, as well as the focus of many a-turned heads.
Now, in the midst of Storm Angus, it's glued to me and I can't take it off. The padded hood is perfect for heavy rainfall and when things get real, the drawstring at the front provides the perfect porthole to operate and stay dry.
Decent sized pockets are in abundance in this lightweight beaut, which are perfect for stashing hiking essentials.
So far so good – bring on the Cornish winter on the coast path!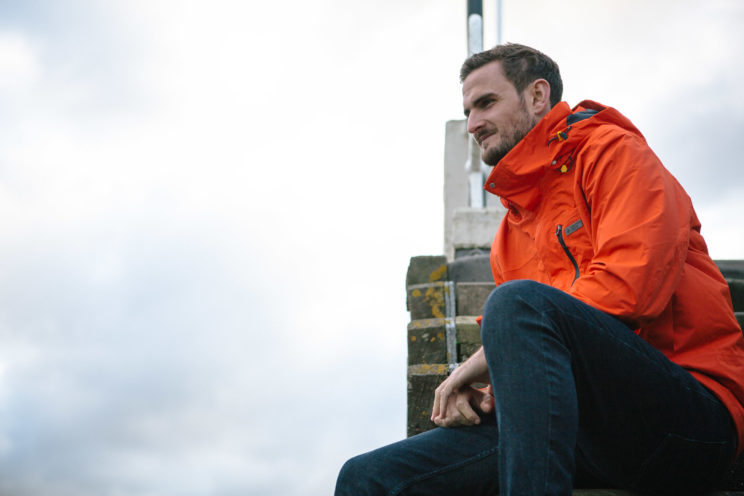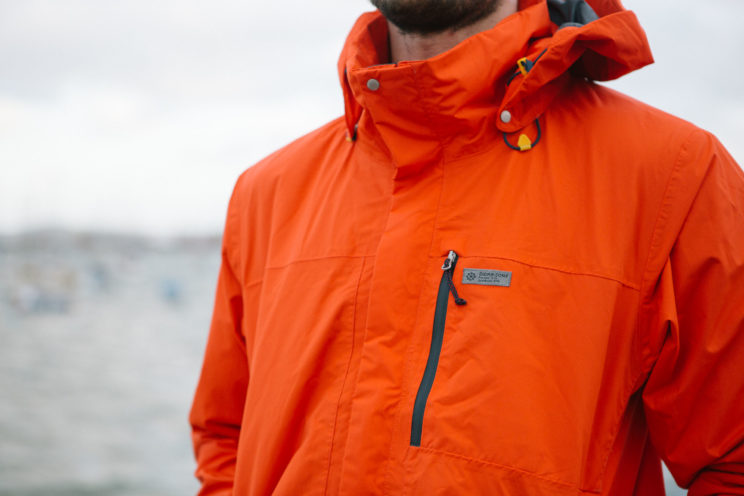 Unlike Jon, I'm no stranger to a splash of colour, which is why the mandarine coloured Tropos was a welcome addition to my winter wardrobe.
When you live on the coast, it's easy to get lured into the whole nautical fashion, and I've been looking for a decent 'fishergirl' style jacket for a while now. This is where Didriksons get it right with the Tropos raincoat; they steer away from the predictable and saturated yellow-mac-striped-lining combo, and instead opt for a unique and bold tone, with a subtle light grey lining.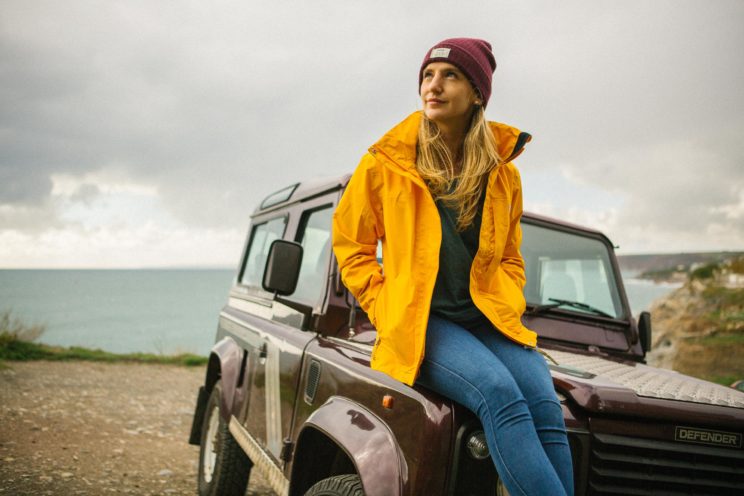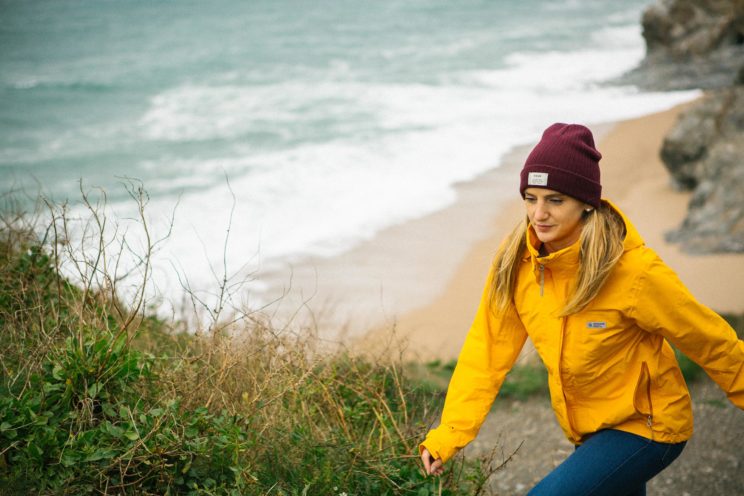 As always, Didriksons finish their jackets with tasteful, subtle branding – I particularly like the boat wheel on the chest and stitched name on the arm – along with practical features including velcro straps on the wrists and a reinforced hood rim, perfect for wrapping up on a rainy walk along the coast.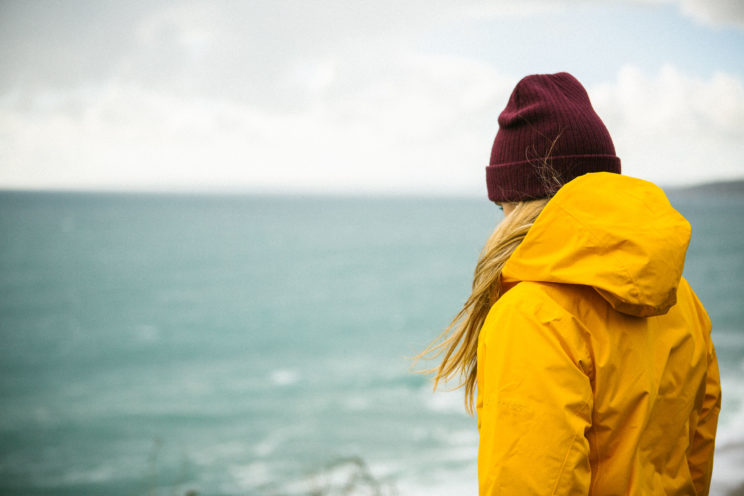 Thanks to Tom Young Photography for the photos!