Claire from traveltio.com has a great deal of experience when it comes to travelling across the globe. Here she shares some tried and tested tips to becoming a better eco-traveller while exploring your surroundings. 
 Travelling is such a wonderful thing—you get to meet new people, see new places, new cultures, and whether you're a career traveller or just good about taking your vacation days, it's easy to understand why seeing the world with your own eyes makes you a better person.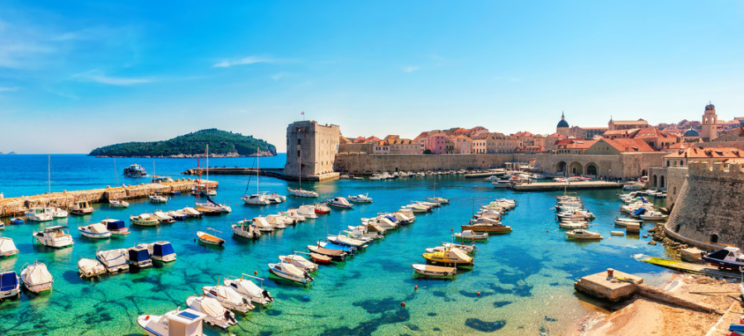 But even though it's absolutely true that a new perspective is bound to come home with your and your souvenirs, it's also undeniable that some travel practices aren't as green or sustainable friendly as they could be. (Everyone loves a resort but they aren't really great for the environment or the local economies.) So if you're into travelling and keeping the world safe, check out these tips for doing your bit while you're taking an adventure around the world.
Take ground when possible.
Some travel paths, like New York to Bora Bora, would be one hell of a tuk tuk ride. Obviously in those cases there's no way to get around other than taking a plane, but when it's possible, like from Prague to Paris, a train ride can be an incredible experience through the European countryside, but it's also much better for the environment to grab a seat on a coach than to book a flight. Don't believe me? Check this out.
Travel like a local.
When you're in town, travel like the people travel. Ride the metro in Berlin, grab a tram in Budapest, rent a bicycle in Amsterdam—not only are they great ways to see the city but they aren't expensive, because it's how the locals ride around. Don't be afraid to walk, or catch an Uber when you can, or rent a motorcycle like the locals in Thailand. A lot of places outside of the UK and US are big fans of not having to rely on cars, so make like the natives and ditch your 4-wheel drive if possible and get to hoofing!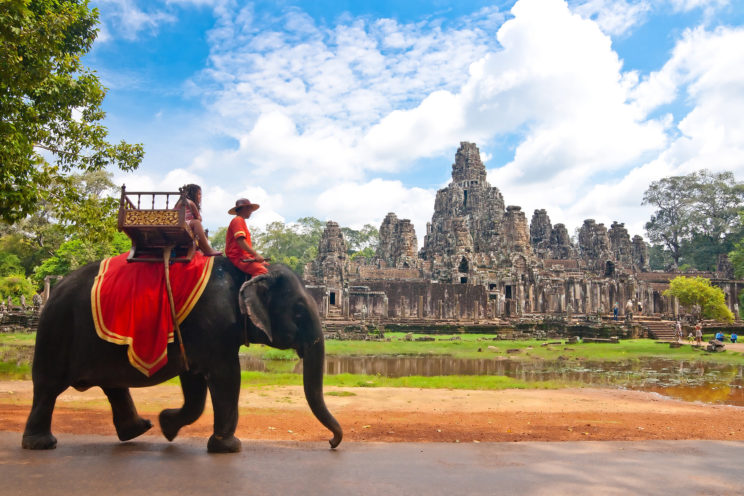 Eat like a local.
Fix your meals from market fresh produce, and eat street—that's the best way to be as green as you can when filling the tank, and it's delicious as well. Also, leave your international tastes at home, the local delicacies are going to be the best that you can get, so get brave with your taste buds and leave your penchant for KFC at home; you might actually find a new favourite to love, and taking in a day at an open air market is a great way to be at home in a new place. Shop for your food, keep it cheap, but also remember that it should be sustainable!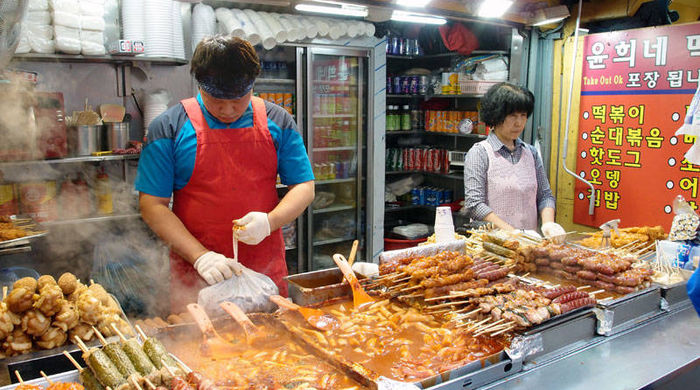 Bag it.
When you do head around to do some shopping, make sure you take your own bag. In many places they'll charge you extra for the bag, or you'll just end up with a plastic bag that you'll throw away later since you're travelling and, in many cases, don't have good access to recycling, so it's headed for the trash or worse. Don't make this mistake, just bring your own foldaway. The ChicoBag is perfect for keeping in the bottom of a purse or carry all since it folds up small and can fit just about anywhere.
Make yourself at home.
Would you leave the light on all day at home while you're out? Wash your linens everyday? Grab a fresh towel with every new shower? Then don't do it in a hotel—even if you really, really want to. Thousands of gallons of water go into making your sheets fresh, as do voltages for that lamp you accidentally left on, so just make sure you pop the "Do Not Disturb" sign on when you leave and double check to make sure everything is off!
The other great way to "make yourself at home" is to stay in an actual home. Airbnb, couchsurfing, and home shares are all great ways to bypass the resorts that come with a hefty carbon emissions bill; you'll feel greener and the places you can discover will really get you up close and personal with the places you're visiting. Or, try camping!   
Stick to the path.
Usually I'm all for off-roading, but in protected natural landscapes, it's better to stick to the path for fear of tredding on the local wildlife. Plants, animals, and everything in between exist better when they're not disturbed by humans, so if you're exploring a reserve or a national park with clearly marked signs about protecting the greenery and peace of their living habitats, take heed. You're doing more than just walking the well-beaten path, you're preserving it.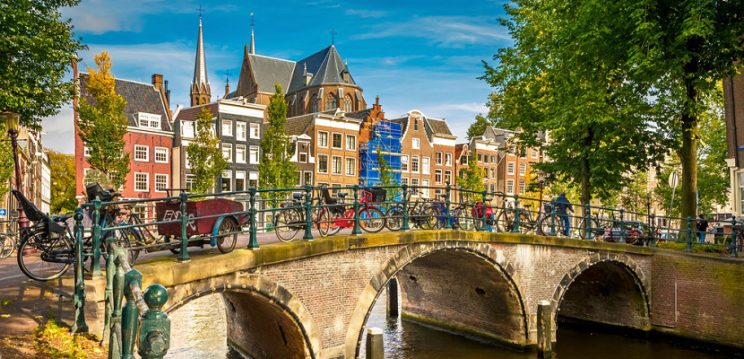 Get on the water wagon.
I'm a huge fan of taking a water bottle with me wherever I go because not only is it good for the environment that I'm not throwing out plastic bottles right and left (since reusing now causes a health hazard) but it's also cheap and a great way to save on expenses. My favorite packed item is always my Vapur Eclipse, because just like my reusable bag, this water rolls up and fits into a tiny space in my pack, meaning I'm doing better for the environment without adding weight to carry.
Try a workstay.
Volunteer programs and work stays aren't just great ways to get out of town for a long time on a budget, it's also a great way to get involved in local communities and give back to the great place you've decided to make a holiday out of. Companies like GoEco can place you in a program from two weeks to two months doing everything from medical aide in Cambodia and teaching in Costa Rica to hospitality in Rome. It's a great way to extend your vacation but it's also an excellent resume booster.
Don't buy like a tourist.
All those shot glass and other baubles that say "Made in Vietnam" on the way are seriously undercutting the local economy unless you're actually in Vietnam. Ditto for the cheap electronics—a lot of times they're either made in unsustainable conditions or are stolen (if it's got an icloud lock on it, it's probably not totally legit) so take a careful look at what you're buying. Local handmade items are great because they help support the local economy that cheap t-shirts undercut, and authenticity is such a great thing to support—besides, the only way you get one of a kind is if you get artisan. So support the local artists and crafters!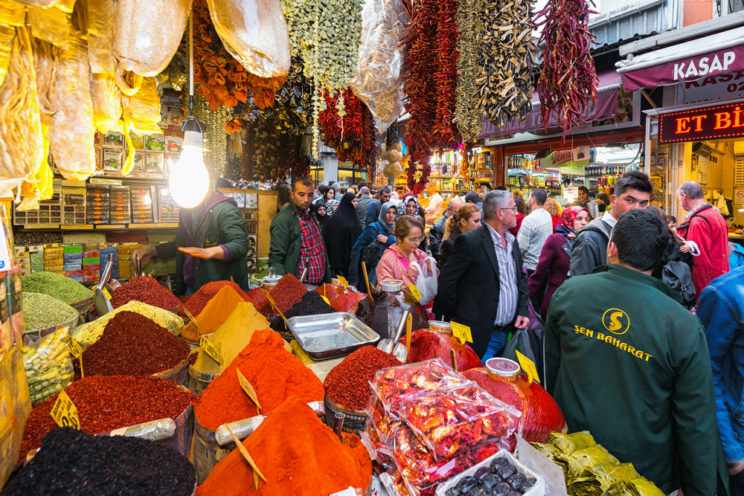 Travel light.
Every little bit counts, so if you're going to be gone for two weeks, don't take a year's worth of clothing. Plan well, pack efficiently, and remember that the worst case scenario is you can just get something wherever you're going—and if not—you'll probably survive. Life is about experiences not material goods, so keep your essentials close to your chest and just do your laundry a little bit more often. Plus, no need to pay for checked or overweight baggage!
Whether you're a staunch tree hugger or you've just decided to take a stand against the tourist economies, there's never been easier ways to lend a helping hand and make a difference. Plus, they're easy enough that you don't sacrifice any of the good stuff. Bon voyage vert!